Significantly better home
We've taken apart every step of traditional construction process and asked how it can be improved – made safer, faster, more sustainable and less prone to nature elements or construction delays.
Simple process
Leap Factory team, collaborating with clients, manages all aspects of design, engineering, factory-construction, project management, shipping, setting and finishing
No risk
a detailed plan, since the beginning, will fix costs, timing and quality. No hindrance, no risk
Durability
extremely resistant and durable
Shortened building time, reduced construction costs
every component is entirely produced with a numerical control system. It becomes a
mounting kit usable with simple operations on site. Compact size, low weight
Ecological
natural recyclable materials, energetically self-sufficient, 100% reversible, healthy
Flexible
a modular system that allows configurations for different settlement programs.
Buildings can be extended, reorganized, without any partial destruction
Designed by architects
design and attention for the details are essential. The serial production allows an indepth
study, that would not otherwise be possible for a unique piece
Turnkey products
LEAPfactory products are sold "keys in hand" or in mounting kit
Technological integration
the experience gained from off-grid buildings let us develop solutions where the shell is conceived along with all the technological systems, basic, upgraded, and/or of green energy production
Integrated furniture
a distinctive peculiarity of LEAP products: the buildings are conceived with integrated furniture and finishings. The usual overlapping of wall layers and useless elements is avoided. The interior space is first-class!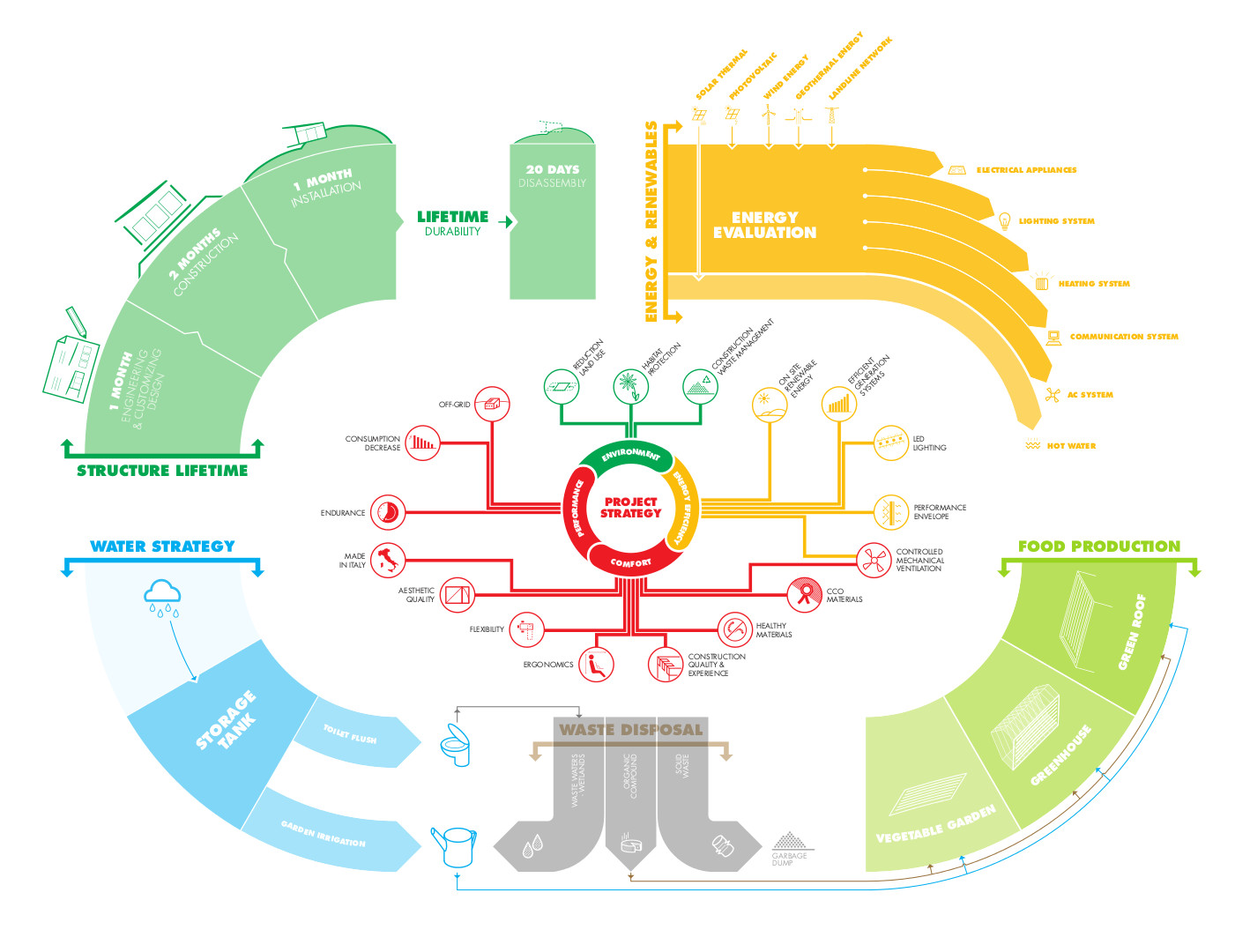 Benefits
Built in 1/10 time of conventional homes
Complete price transparency
Full control of the end result
Environmentally-conscious home
Savvy ("green home" tax benefits + higher resale value)