Easy-to-build spaces for a fulfilling living
Building beautiful houses, holiday retreats, urban villas or shelters in the wild: is there anything more rewarding than creating places people call home?
Leap construction systems combine advanced manufacturing and contemporary design, for tailored turnkey projects with the highest environmental standards and substantial economic benefits.
Our products allow architects and developers to reduce construction time and costs, while creating smarter, greener living spaces.
Simple process
Our team manages all aspects of the process in collaboration with the clients. We deliver turnkey buildings or compact kits to assemble through basic operations.
Maximum transparency
A detailed plan specifies costs, timing and quality standards since the start. No missed deadlines, no hidden expenses.
Safety and durability
Our extremely durable systems are conceived to ensure maximum safety in any weather condition as in case of earthquakes.
Economical benefits
Our off-site building method promises a swift ROI and higher profit margins, thanks to construction speed, ease of transportation and resource-saving practices.
Ecological choice
With a "zero-impact" approach and minimal use of resources, Leap buildings massively decrease environmental impact. They are energetically self-sufficient and completely reversible.
Flexible configurations
Leap modular systems allow configurations for different settlement programs. Buildings can be extended, reorganized, without any partial destruction.
Made-in-Italy design
Minimalist beauty meets superior comfort. From foundations to light switches, every detail is designed and manufactured in Italy. Leap spaces are the essence of contemporary luxury.
Millimetric precision
Components are entirely produced with numerical control techniques. Serial production guarantees superior precision compared to traditional construction method.
Technological integration
The experience gained from off-grid building inspires solutions where the shell is conceived along with all the technological systems.
Integrated furniture
Built with integrated furnishing, our structures offer better spaces that avoid overlapping of wall layers and useless components for first-class interiors.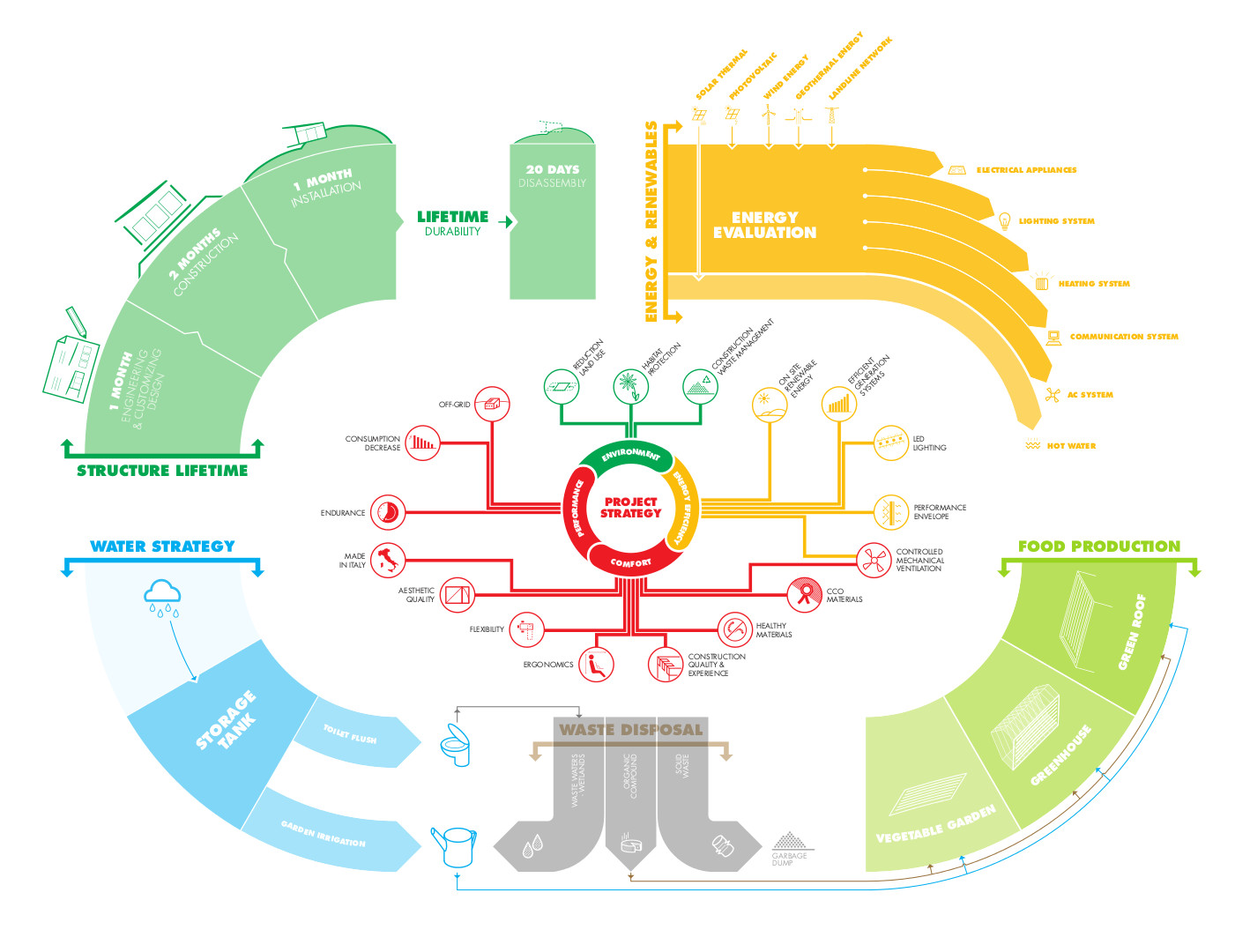 Benefits
Built in 1/10 time of conventional homes
Complete price transparency
Full control of the end result
Environmentally-conscious home
Savvy ("green home" tax benefits + higher resale value)